Malý labyrint filmu
Author:
Jan Bernard
Language:
Czech
Year of publication:
1988
Publisher:
Albatros
ISBN:
1373488
CDF cataloguing:
03 Encyclopaedias, dictionaries, listings
Call number:
03/65/BER
Subject headings:
Film; kinematografie; encyklopedie
Kniha obsahuje hesla z prehistorie filmu a historického vývoje filmové techniky, seznamuje s dějinami filmu jako nového uměleckého druhu včetně detailnějšího pohledu na kinematografie jednotlivých národů, států a kontinentů. Další hesla vyprávějí o významných režisérech a jejich dílech, nejrůznějších filmových profesích a činnostech, které jsou spjaty s uměleckou tvorbou a výrobou filmu. Prostor je věnován také heslům, týkajícím se technického procesu výroby filmu a jeho distribuce, filmovým vyjadřovacím prostředkům, žánrům, druhům i pojmům filmové vědy.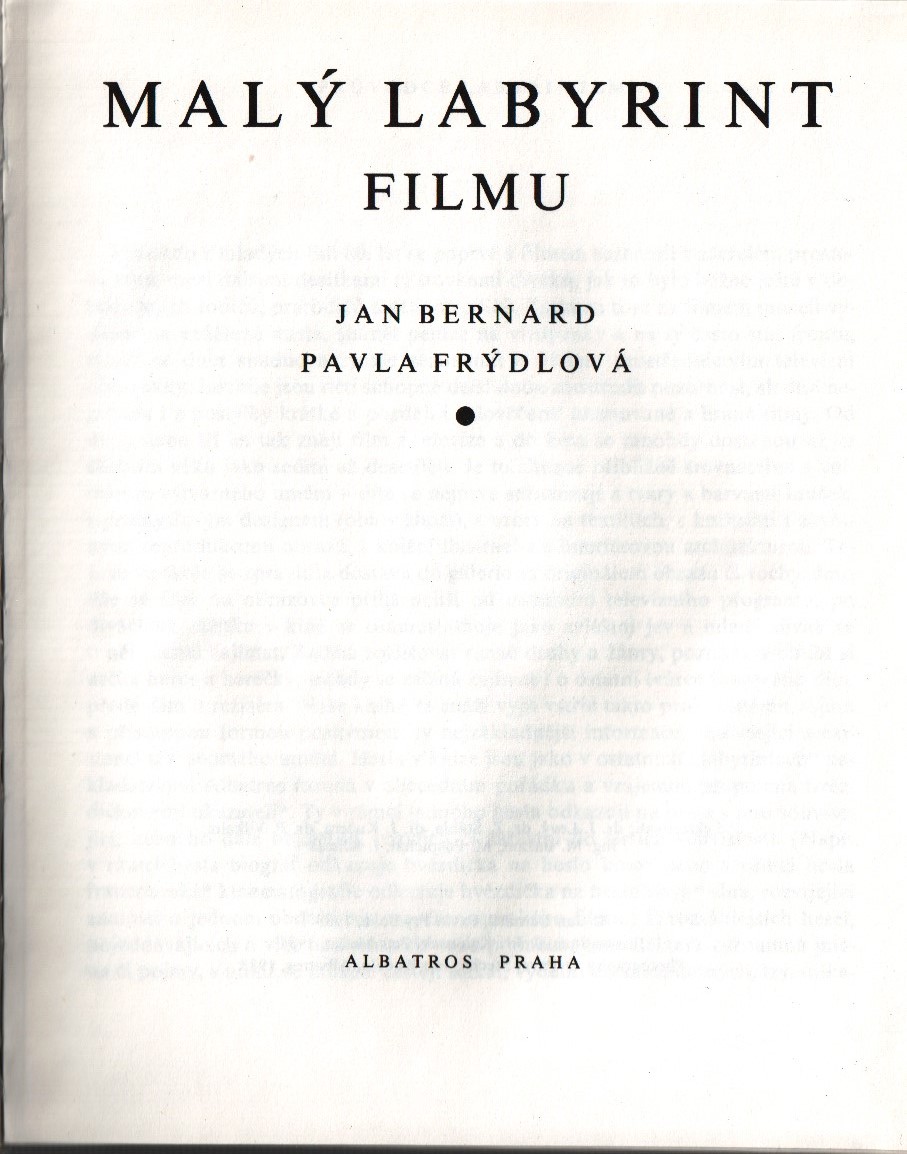 Reservation:
You need to be
signed in
to make a reservation of books. If you don't have an account please
register
.