S. M. Ejzenštejn. Kamerou, tužkou i perem
Author:
Sergej M. Ejzenštejn
Language:
Czech
Year of publication:
1961
Publisher:
Orbis
CDF cataloguing:
791.4 Film theory and criticism
Call number:
791.4/552/EJZ
Subject headings:
Ejzenštejn, Sergej; filmová teorie; Cinema of USSR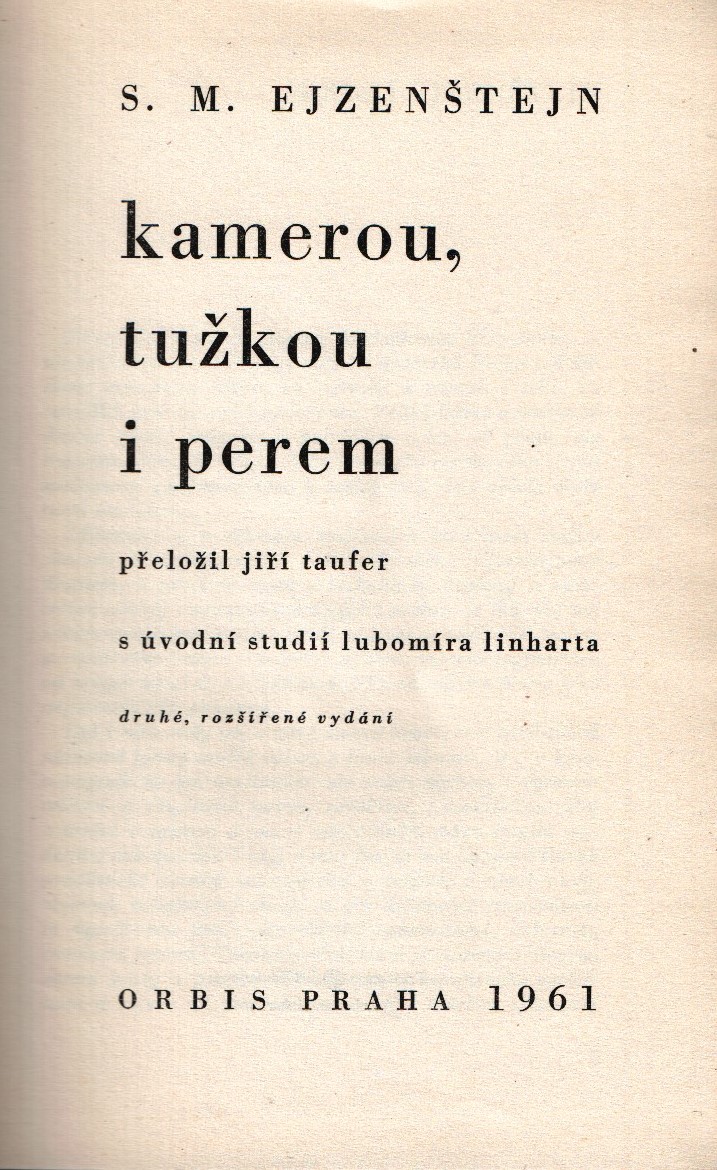 Reservation:
You need to be
signed in
to make a reservation of books. If you don't have an account please
register
.