Náš film
Author:
Luboš Bartošek
Language:
Czech
Year of publication:
1985
Publisher:
Mladá fronta
CDF cataloguing:
03 Encyclopaedias, dictionaries, listings
Call number:
03/457/BAR
Subject headings:
Czech cinema; dějiny; přehledové publikace
Kniha dr. Luboše Bartoška zaplňuje dlouho pociťovanou mezeru na knižním trhu. Nechce suplovat dějiny filmu, ale poslouží amatérům i odborníkům jako zdroj základních informací a jako užitečná příručka. První díl se zabývá historií československé kinematografie do roku 1945. Obsahuje nejen přehledné vylíčení dějin našeho filmu od technických počátků přes němou éru až po předválečnou a válečnou produkci, ale také rozsáhlou filmografii a postihuje osobnosti herců, režisérů, scénáristů i významných kameramanů. Přestože je text faktograficky bohatý, je kniha psána přístupnou formou, často se dotýká i okolností vzniku některého filmu a postihuje dobové souvislosti.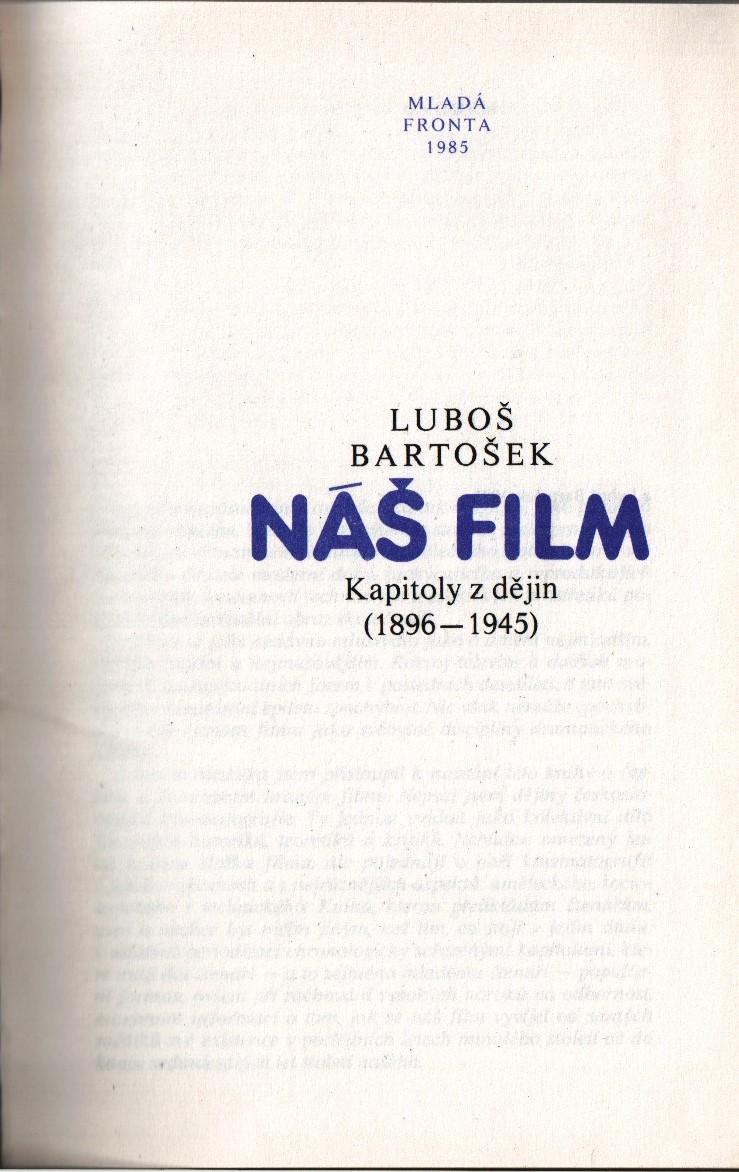 Reservation:
You need to be
signed in
to make a reservation of books. If you don't have an account please
register
.